藤生くんらと共著で執筆した論文を、スペインビルバオ市で開催された2018 Global Internet of Things Summitで発表しました。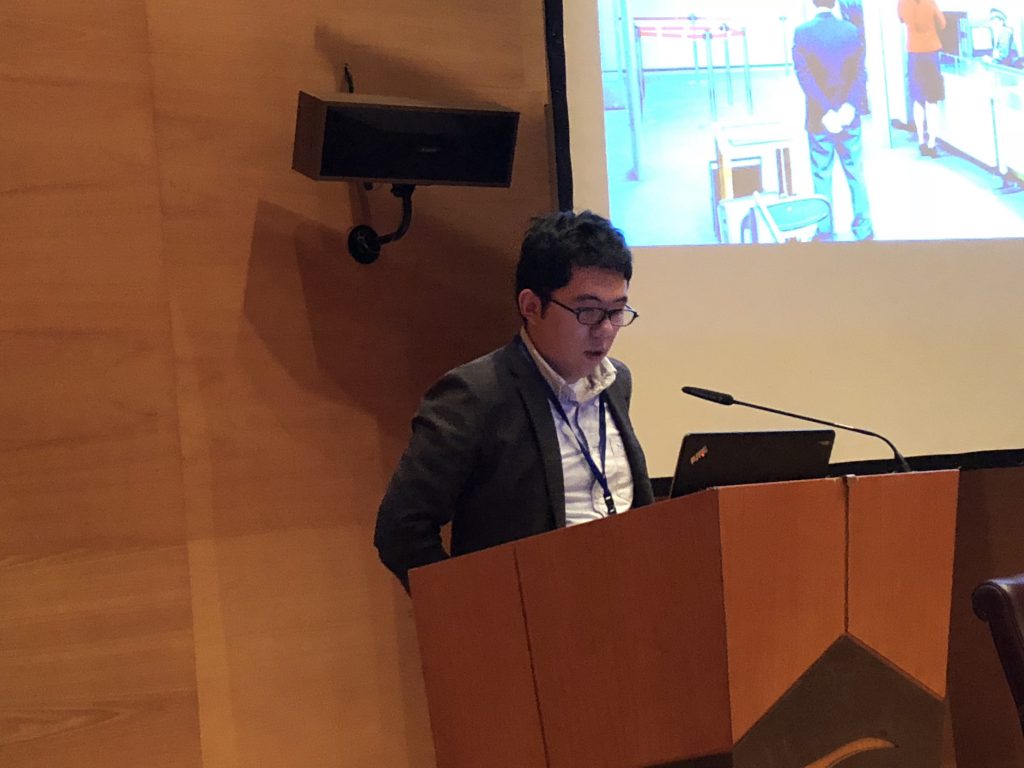 Abstract: Existing entrance management system is difficult to use because it does insufficiently make use of access control model and contextual information.  They are usually based on static access control model which are such as DAC and MAC.   These models are known as not enforcing access control which administrator desires.  In order to deal with this problem, they have to configure exceptional policies in advance, which makes management difficult.  Access control requirements depend on the target and context information around the target.
---
Akira Fujiu and Takeo Hamada and Takahiro Sumitomo and Noboru Koshizuka", "CAACS: Context-Aware Access Control System for Physical Space in Smart Building", 2018 Global Internet of Things Summit (GIoTS'18), Bilbao, Spain, June 2018.